From time to time, someone stands up and stands out as an inspiration.
This month it's Travis Marple.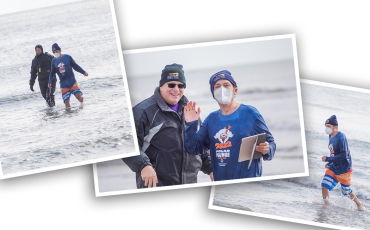 Travis had just learned about the Myrtle Beach Polar Plunge for Special Olympics last year, and immediately joined in raising over $1000! This year, he raised $2,336 in donations for the Special Olympics South Carolina – making him the fourth TOP individual fundraiser for 2022!
Originally from West Virginia, Travis has resided in Myrtle Beach for over 15 years now. In his free time, he enjoys creating Diamond Art Club® projects, walking, biking, and singing karaoke. He currently works at the Red Lobster restaurant and has hopes to train and join the Special Olympics bowling team this year.
Travis looks forward to making new friends and he can't wait until next year's plunge!
Congratulations to you, Travis! We certainly appreciate and thank you!