About Us
Each year Polar Plunge SC, an initiative of Polar Plunge Myrtle Beach enjoys fundraising and participating in area events that benefit the Special Olympics Programs in South Carolina. With support from the Horry County Sheriff's Office, the Horry County Police Department, the Coastal Carolina Fraternal Order Of Police Lodge 12, and the overall local Law Enforcement Torch Run efforts – in combination with other caring individuals, businesses, groups, and teams in the community – we work to make a difference for our area Special Olympics Athletes.
The vision of Special Olympics South Carolina is to be the leader in lifelong and unified sports programs for individuals with intellectual disabilities, empowering athletes to be valued members of their community and respected members of society.
The mission of Special Olympics is to provide year-round sports training and athletic competition in a variety of Olympic-type sports for children and adults with intellectual disabilities, giving them continuing opportunities to develop physical fitness, demonstrate courage, experience joy and participate in a sharing of gifts, skills and friendship with their families, other Special Olympics athletes, and the community.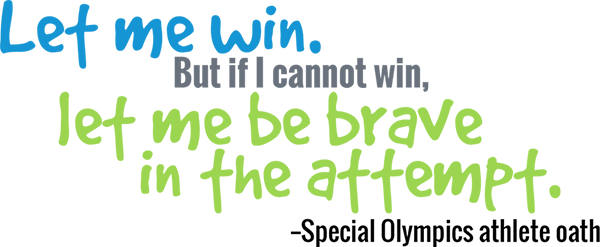 The program benefits many right here in our community and helps them to celebrate their sportsmanship, teamwork, and lets them know that many wonderful people throughout the state support them.
The Special Olympics Program is to benefit special needs children and donations are shared amongst Special Olympics groups statewide. Special Olympics South Carolina has partnered with FirstGiving, to help raise awareness and funds to support over 24,848 Special Olympics South Carolina athletes who need a chance to compete, to learn, to grow, and to inspire. Thank you for giving them that chance!
Your kind support and contribution is appreciated with our deepest gratitude.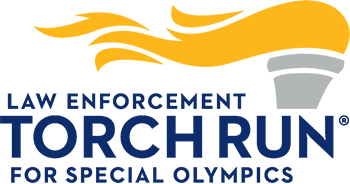 The South Carolina Law Enforcement Torch Run® for Special Olympics unites officers from law enforcement agencies and corrections departments across the state in an effort to raise funds and awareness for Special Olympics South Carolina.
The Law Enforcement Torch Run for Special Olympics is part of the largest public awareness promotion and fundraising initiative and is represented in all 50 states of America, Canadian provinces, and in 46 nations around the World.
The mission of the Law Enforcement Torch Run® (LETR) is to raise awareness and funds for the Special Olympics movement.
Torch Run fundraising efforts include: collecting corporate sponsorships, Torch Run apparel sales, and hosting unique fundraising events such as Polar Plunges, Rooftop Sits, Tip-A-Cop, and Golf Tournaments.
Officers volunteer their time to support their local athletes and all funds raised by law enforcement personnel go to Special Olympics. These donations are directed into: program support and development, expenses for athlete participation in competitions, as well as a multitude of training workshops and conferences.
Known as Guardians of the Flame, law enforcement members and Special Olympics athletes carry the "Flame of Hope" into Opening Ceremonies of local competitions. They also carry it into Special Olympics State, Provincial, National, Regional and World Games. There are over 97,000 law enforcement members that carry the "Flame of Hope" annually. The flame symbolizes courage and celebration of diversity uniting communities around the globe.