Each year Polar Plunge SC, an initiative of Polar Plunge Myrtle Beach supported by many caring individuals, businesses, groups, and teams in the community enjoy fundraising and participating in area events that benefit the Special Olympics Programs in South Carolina.
Come join us in making a splash for a great cause!
Visit Classy to start fundraising. Register as an individual or form a team!
To participate in the event, you just need to raise a minimum of $50 and complete a Waiver Form. This level earns a free Polar Plunge t-shirt.
*Waiver forms will also be available at the event.
Ask your friends, family, neighbors, and co-workers if they'd like to contribute to your fundraising goal or donate to support your team.
Bring your friends and family to enjoy the event with you.
Have fun! There will be music, games, food, merchandise, and a lot of smiles!
Each "Plunger" earns incentives based on the total amount of contributions they have successfully raised: $50, $250, $500, and up. If you raise $250 or more, let us know right away so that we can have prizes ready for you on the day of the event!
Raise $1250 and earn a Special Hotel Plunge Weekend Package. Includes a Friday and Saturday night stay, Dinner on Friday, Breakfast and Lunch on Saturday, plus other incentive gifts!
If you need a printable form, click below.
(not required if using Classy)
How to Raise $80 for Special Olympics in one week:
Day 1: Add your own contribution of $20
25%
Day 2: Ask two relatives for $10
25%
Day 3: Ask your best friend for a $10
12.5%
Day 4: Ask two friends for $5
12.5%
Day 5: Ask two co-workers for $5
12.5%
Day 6: Ask two neighbors for $5
12.5%
Day 7: Celebrate Your Accomplishment!
100%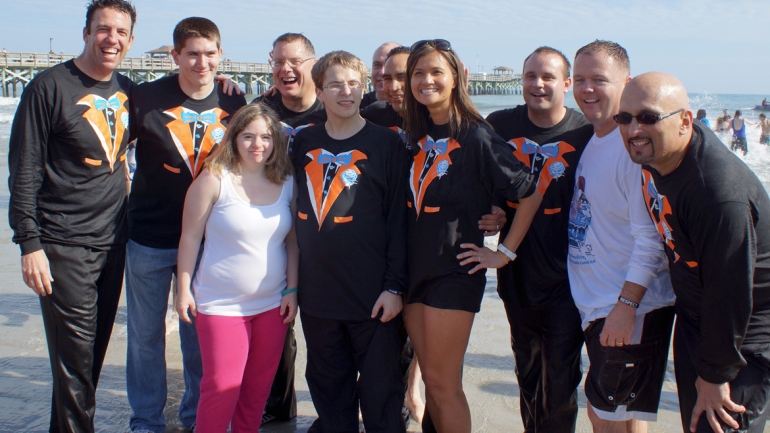 A fun and chilling plunge into the Atlantic Ocean from the beach at Sands Ocean Club in Myrtle Beach that benefits Special Olympics South Carolina. February 3, 2018 10:00 AM – Registration and Plunge Kick-off – Music, Games Plunge…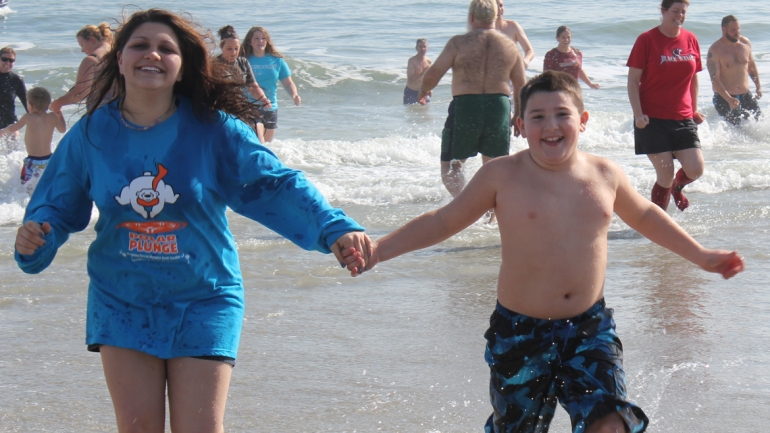 So you've finally decided to grin and bear it and take the Plunge? Congratulations! You have signed up for an unforgettable experience, both in and out of the water! In order to help you successfully navigate your very first…
Become A Sponsor
Please contact us at least 3 weeks in advance of the event.

Team of 10 "Plungers"
10 event t-shirts
Business logo on event program
Can set up table at event
Display banner or signage
Sign Up

Team of 15 "Plungers"
15 event t-shirts
Business logo on event program
Can set up table at event
Display banner or signage
Give welcoming remarks at event
Business logo on our website
Chance to host an event at the Horry County Spring Special Olympic Games
Sign Up

Team of 20 "Plungers"
20 event t-shirts
Business logo on event banner and program
Can set up table at event
Display banner or signage
Give welcoming remarks at event
Business logo on our website and South Carolina Special Olympics website
Chance to host an event at the Horry County Spring Special Olympic Games
Sign Up