Countdown is on for the Beaufort Polar Plunge
Saturday, February 22, 2020 | Wardle Family YMCA | 9 AM
The Beaufort Polar Plunge is an annual event full of fun that helps to raise funds for the Special Olympics of South Carolina.
Held at the Wardle Family YMCA in Port Royal, to participate in the Polar Plunge Beaufort event, there is no minimum that you need to raise.
By "Freezin' for a Reason" you're creating more opportunities for determined athletes to experience the life-changing benefits of participating in the Special Olympics.
Come join us in making a big splash for a great cause!
Visit Classy to start fundraising. Register as an individual or form a team!
Everyone is welcome to participate in the Beaufort Polar Plunge — with no minimum on the amount you raise.
Ask your friends, family, neighbors, and co-workers if they'd like to contribute to your fundraising goal or donate to support your team.
Bring your friends and family to enjoy the event with you.
Have fun! There will be music, games, food, and a lot of smiles!
How to Raise $80 for Special Olympics in one week:
Day 1: Add your own contribution of $20
25%
Day 2: Ask two relatives for $10
25%
Day 3: Ask your best friend for a $10
12.5%
Day 4: Ask two friends for $5
12.5%
Day 5: Ask two co-workers for $5
12.5%
Day 6: Ask two neighbors for $5
12.5%
Day 7: Celebrate Your Accomplishment!
100%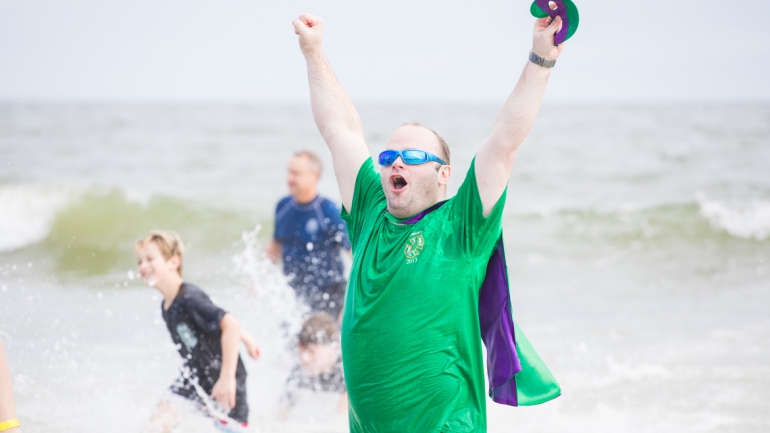 Make a splash and join the fun at a Polar Plunge event near you! You can be "Freezin' for a Reason" as an individual or as a team of friends, family, or co-workers! Polar Plunges are enjoyable for "plungers"…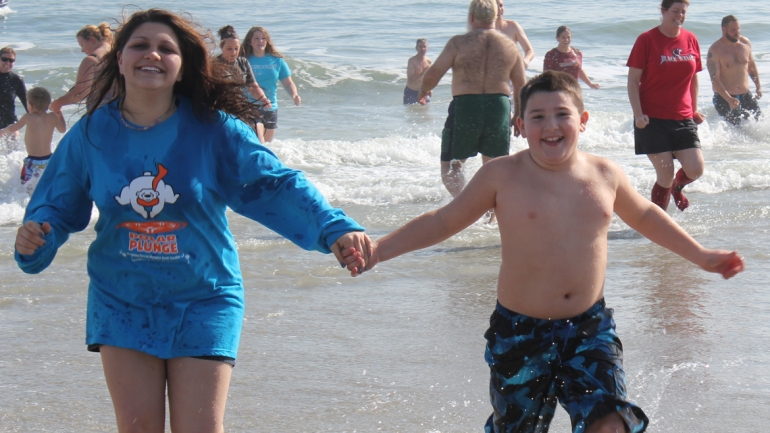 So you've finally decided to grin and bear it and take a Polar Plunge? Congratulations! You have signed up for an unforgettable experience, both in and out of the water – whether at the beach, a lake, or in…
Schedule of Events
9:00 AM – Registration
9:30 AM – Awards
10:00 AM – Plunge Time!